Coaching Services
Who can benefit from coaching?
Anybody who presently feels "stuck;"
Anybody who is about to embark on a personal, professional, or life change and would like support to change; and
Anybody doing their own change and empowerment work who would like to recharge their batteries and clarify their direction.
People with chronic illness.
Family members of people with chronic illness.
Anyone wishing to explore and set career, family, friendship, leisure, health, hearth, financial, personal growth, community, spiritual development, resiliency, and life partner goals.
Reach your fullest potential. Feel comfortable with yourself and connected to others; work with a coach who creates a safe space where you are seen and met with presence.
Come to a place where you can explore the fullness of yourself and make your dreams a reality. Learn to think creatively and generate solutions for the challenges you face.
Life Coaching
"Anything becomes possible when you can imagine and embody it"
Dare to dream and achieve. Reach your fullest potential. Create the life you want for yourself. Work with a life coach who offers a place where you can explore the fullness of yourself as you work to make your dreams a reality. Be met and use your wisdom, creativity, energy, and courage to discover and fully use yourself to reach your most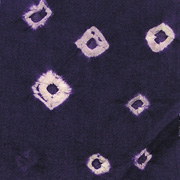 cherished visions. Experience feelings of self-acceptance and connection to others.
Executive Coaching
Thrive in your organization. Create and attract others to your vision. Lead with positive impact, integrity, and authenticity. Discover and hone your leadership strengths. Explore the forces that propel you forward and the forces that can impede your progress.
Team Coaching
Looking for ways to improve the way your team works together? Contract for a series of coaching sessions for your team to work on specific areas you wish to improve.
Wellness Coaching
Work with a coach to set realistic goals for wellness. Take charge of your health Practice stress reduction techniques. Discover your own guidelines for success while working with a caring, encouraging coach.
Coaching for the Third Chapter
The years from fifty on can be rich and rewarding. This period may be the time four you to launch a new career, try new hobbies, or a new avocation, adapt a healthier life style, complete unfinished projects, re-locate to another part of the country, downsize your lifestyle, or travel.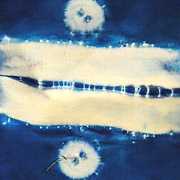 You may look forward to these changes. You may face them with a mixture of excitement, anticipation, uncertainty, and longing. These are all normal responses to this challenging time.
People often describe this part of the journey as a road filled with twists and turns, rather than a straight line. It can be a fulfilling road to travel. A life coach can be a thinking partner as you undertake this part of your journey.
Put Your Best Foot Forward
Put your best self forward. Show up with style. Create looks that work for your budget and your lifestyle. Rima will coach you to:
Create that special look for a memorable occasion.
Put together an executive wardrobe.
Choose flattering lines for your figure type.
Discover a palette that works for you.
Stretch your wardrobe budget by mixing and matching separates.
Use accessories wisely to update your wardrobe.
Weed out clothing that no longer works for you.