Other Services
Tailored Programs and Workshops
Rima offers a variety of workshops and programs tailored to meet your organization's needs. Topics explored include:
Creativity and Innovation in the Workplace
Workplace Wellness
Resilience
Strategic Thinking
Skills, Tools, and Approaches for Triumphing in Complexity
Social and Emotional Intelligence.
Team Tune Up
Become an effective, cohesive team. Get a Team Tune Up:
Set team goals
Create a climate of mutual trust.
Create a shared vision.
Gain a greater appreciation of the gifts and talents of individual team members.
Discover the power of team synergy.
Group Awareness Laboratory
Concentrate on the present moment in a group setting to explore group process and gain insights into yourself and others.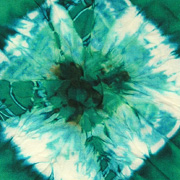 Experiment with new options for your behavior in groups. Learn how to function more effectively in group and interpersonal situations.
The Group Awareness lab is intended to provide you the opportunity to:
Increase your understanding of group development and dynamics.
Increase your awareness of covert social processes within a group.
Enhance your interpersonal skills.
Tune into your own feelings.
Explore the impact of your behavior on others.
Be authentic in a group setting.
Learn from your experience in a group setting.
Assessments
Rima is certified to deliver all Consulting Psychology Press materials. Discover more about yourself through assessment instruments like the Myers Briggs Type Inventory, the FIRO-B, the Strong Interest Inventory, and the Thomas-Kilmann conflict Styles Inventory. Inventories to pinpoint team development and team functioning.