Retreats
Rima Shaffer, Ph.D brings over 35 years experience to her lively workshops and retreats. Rima presents experiential, thought-provoking designs to small and large groups locally, nationally, and internationally.
She has spent her entire life exploring the myriad connections among complex adaptive systems, wisdom cultures, and creative, collaborative processes. Her presentations are thought-provoking and transformative.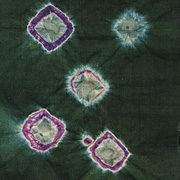 She takes the arts out of the galleries, and off the stage. She makes expressive arts friendly and accessible to people in the service of self-discovery and community building. Rima combines her background in the expressive arts, with community development, phenomenology, and ethnography. Her workshops are whole-bodied and are designed to get people out of their heads and into their bodies. Rima creates a safe space for others to explore these connections and connect with themselves and others. Rima applies findings from new research methods in neuropsychology to frame the utility and importance of the expressive arts to complex adaptive systems.
Expressive Arts Weekend
Express yourself, connect to your inner muse.
Come join in as we explore creative movement, drumming, creative dramatics, and the visual arts. Connect to your body. No prior experience is required. Reconnect with the playful spirit within.
Personal Empowerment Weekend
Tap into your unique internal knowledge and strengths. Gain greater clarity about your life's purpose and connect to your power.
Learn how to break self-defeating patterns.
Create greater abundance in life.
Formulate challenging personal and professional goals.
Take greater responsibility for interpersonal change.
Use creative visualization to move forward.
Increase awareness of your connection to others.
Identify ways in which you give away your power.
Shift from being "stuck" to moving to action.
Wellness Weekend
Practice stress reduction techniques, learn how to use guided imagery to create a sense of well-being, use simple stretching and toning exercises to waken the body, improve your nutrition IQ.